Business
React Apps and Websites
Generated 100% from the same reactjs, redux, redux-saga codebase.
Built and deployed using CI/CD systems.
White label mobile apps
White label web apps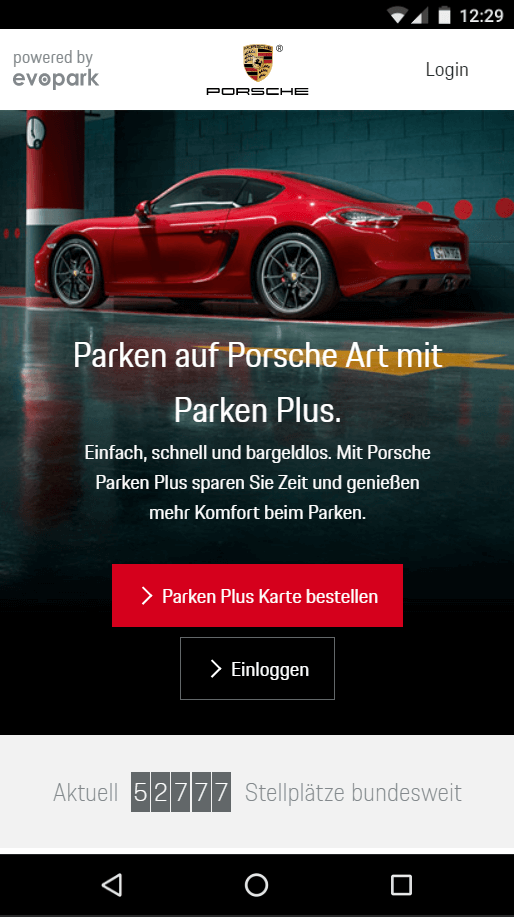 Document Management
Architect and Lead Programmer of the doo Windows applications.
doo for Windows 7/8 Desktop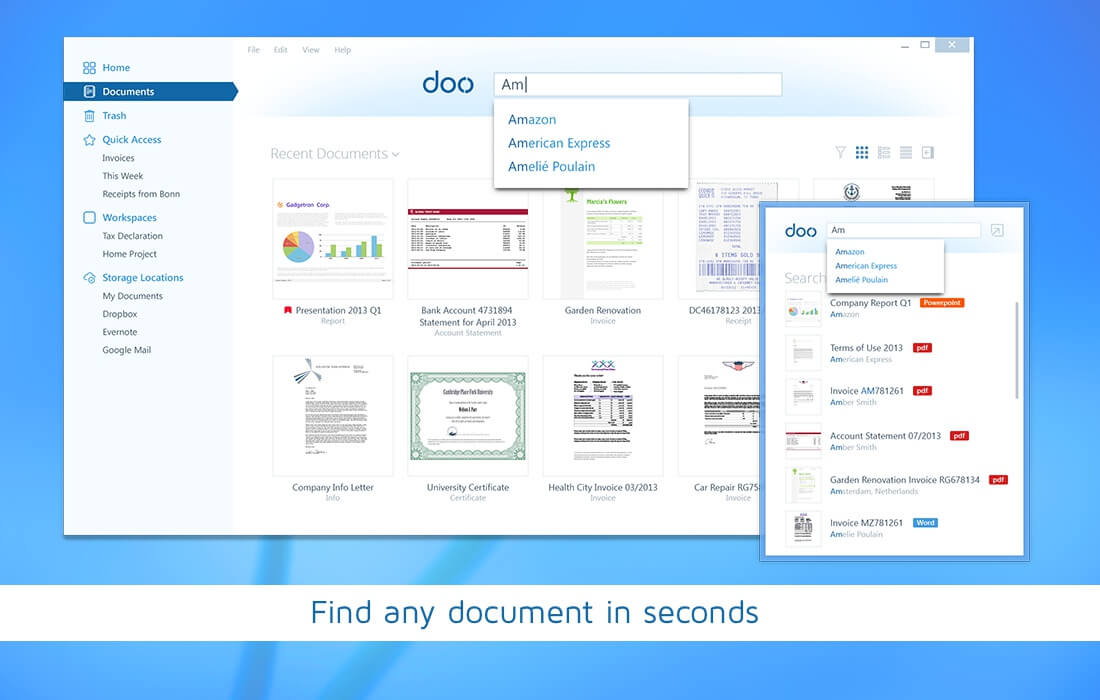 doo Windows 8 App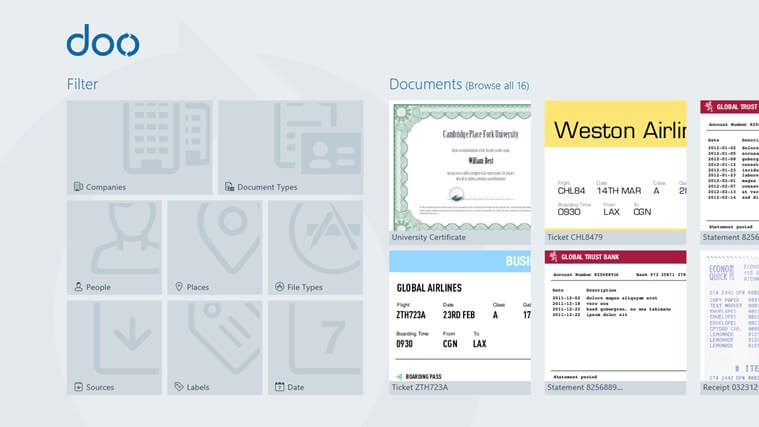 doo Windows 8 App
Hybrid application using HTML5/JavaScript and native C++ Windows RT components for datatbase, zipfile management, OCR
Asynchronous SQLite3 database JS/C++ wrapper for WinRT published under MIT license
Embracing the new Windows 8 app concept using Share and Search contracts
CoffeeScript with custom VisualStudio build process
Fast & Fluid interface using HTML5/CSS3 Animations
Low memory footprint
x64,x86 and ARM platforms supported
doo Windows Desktop Version
C++ Qt 5.2 based application with custom styled graphical user interface.
C++ using Qt5.2
Plugin based components modeled in an OSGi fashion
Usage of TeamCity continuous build server
Using InnoSetup for deployment
Logistics
PickByVoice
Implementation of various different picking applications using topSPEECH-Lydia®
C++ application for WindowsCE devices
Custom UI
SAP Connector
OSGi server application
XML-Fixture support for testing without SAP backend
Reliable transport and session management with (database) persistence support and connection drop recovery
Picking Management
Initial design and architecture as Lead Programmer of Control Center
Allows to manage the work-flow of PickByVoice applications and VOXter® devices.
Microsoft ActiveSync integration with JNA
Flexible and fast view filtering using GlazedLists library
Various pluggable export formats
Customizable branding
CheckByVoice
Voice driven, mobile car inspection solution.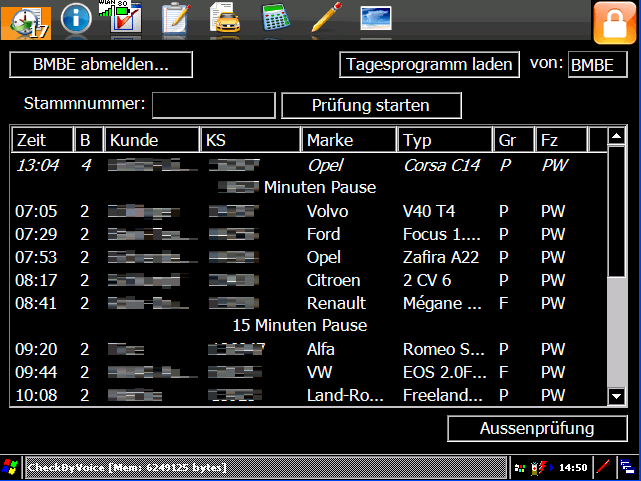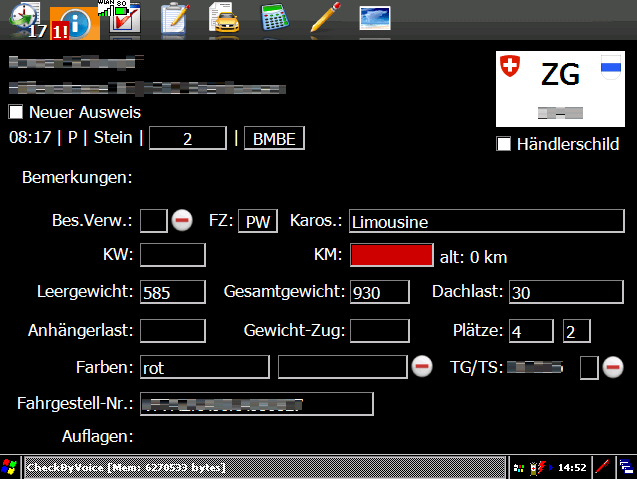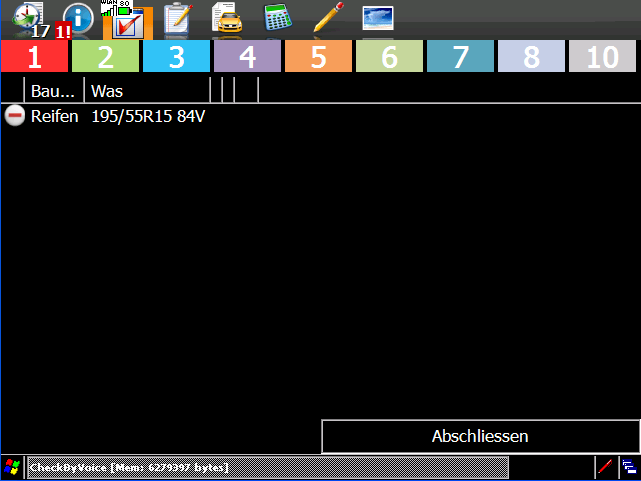 C++ WindowsCE application
previously implemented in JavaScript running inside Internet Explorer with native extensions for voice recognition
OSGi like architecture (composed of different bundles such as core, ui, voice, net)
Custom, Owner-Drawn UI
Customer signatures
Background result uploads to backend server
urlmon.dll for HTTP(S) handling
Data Mining
Integration of search toolbar in Windows Explorer, Internet Explorer and context menus in Microsoft Office.
C++ DLL for x86 and x64 Windows platforms
Custom, Owner-Drawn UI
Core COM component usable in late binding languages such as MS scripting technologies and .NET
Continuous configuration/registry change listener for UI updates without restart
Deployable in Active Directory environments
Open Search protocol configuration with client specific extensions
SAP WM connector
Java OSGi bundle
Seamless integration into non-OSGi environments
License Management and Verification
Server
Ruby & Sinatra powered
Ad-hoc OAuth protected API
Client
C++ static lib
Anti-Debugging and Anti-Dump techniques
PE encryption
Anti-Patching checks
Watermarking of EXE files